Captain Kid Amusement Park
Seaside Oregon Fun!
Captain Kid Amusement Park – A family owned and operated must stop destination!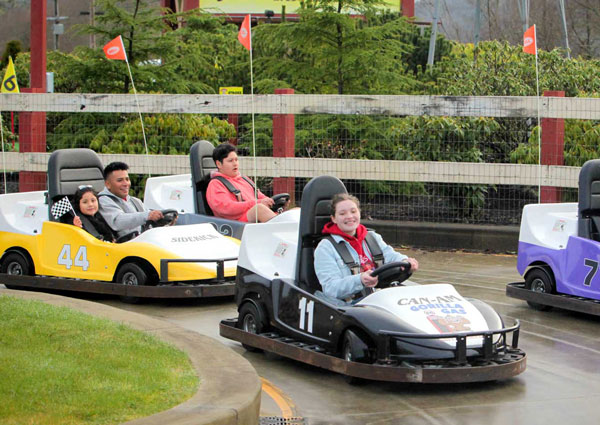 Go Karts,
18 hole mini golf, family roller coaster and more!
Oregon's Favorite Amusement Park on the Coast.
Great family fun, with a little something for everyone! Just south of downtown Seaside, Oregon off Hwy 101/Roosevelt Drive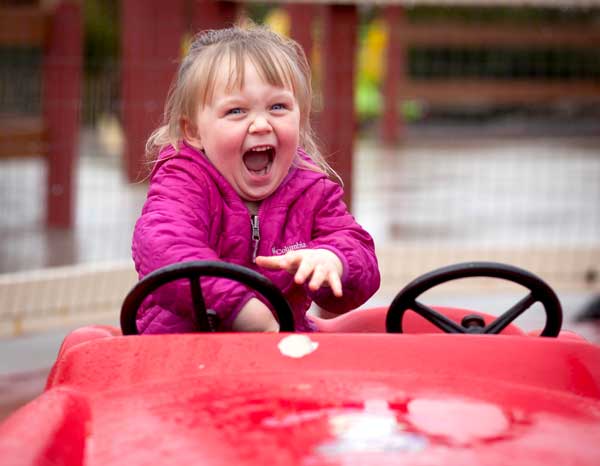 Our new fall hours for September are: Open Friday, Saturday, Sunday and Monday 11:00-4:00. Closed Tuesday, Wednesday…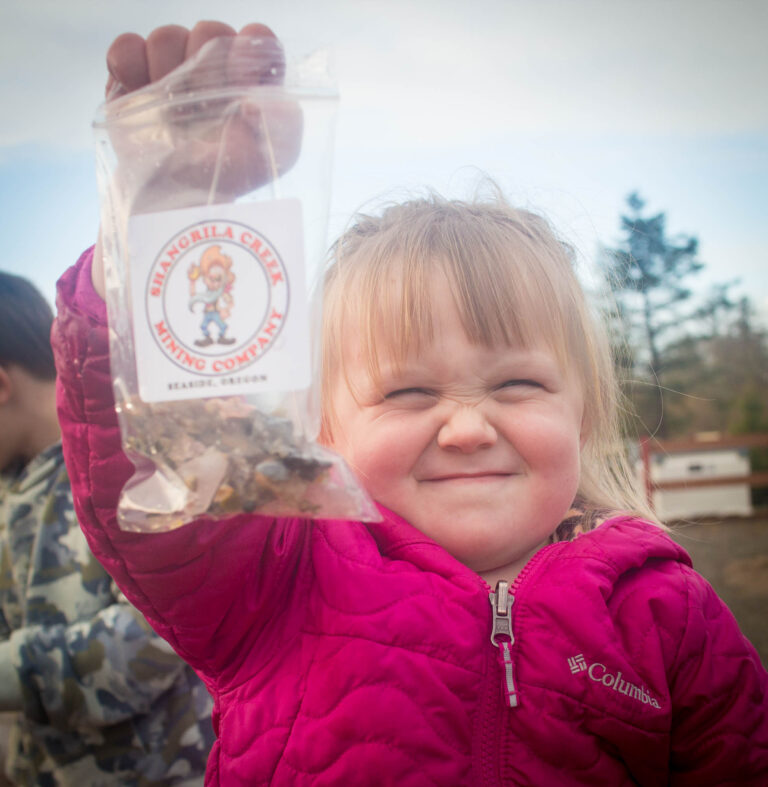 We so look forward to this time of year to welcome all the Spring Breakers, but this…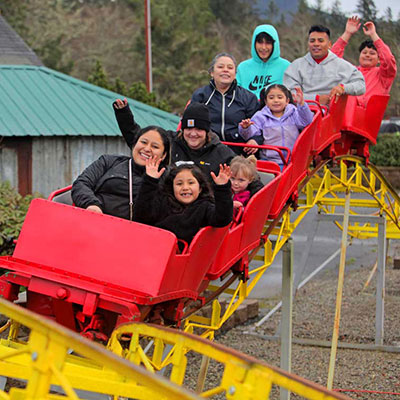 Roller Coaster
Our single train 5 car B.A. Schiff park model, lovingly known as "Sharkbite" is a coaster the whole family loves.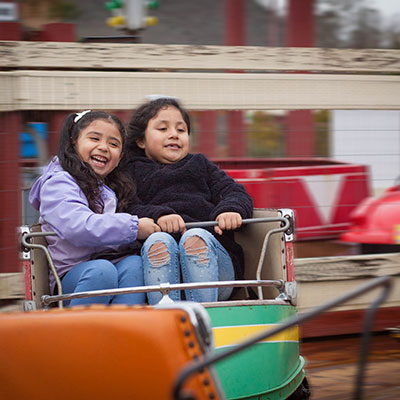 Roto-Whip
A whole lotta fun, 8 cars traveling around the oval track, giving a whip on the corners!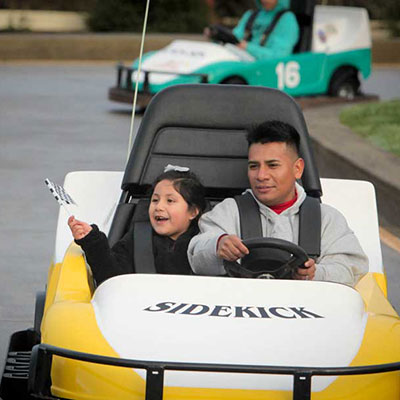 Go Karts
A one of a kind go karting experience offering 8 singles and 7 doubles. Twists, turns, traffic lights and music to start you off. Stadium seating for spectators! 
18 Hole Mini Golf
A fun time for all ages. Come test your skills at our family friendly golf course.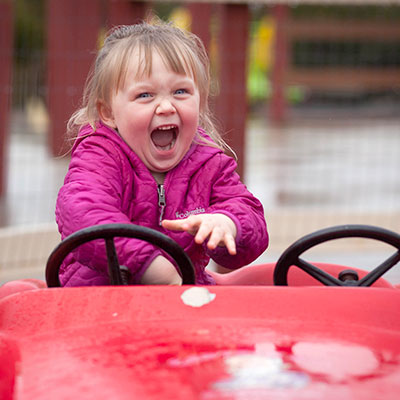 Kiddie Car Ride
This ride is for the little ones as they get behind the wheel, take a drive and let their imaginations go!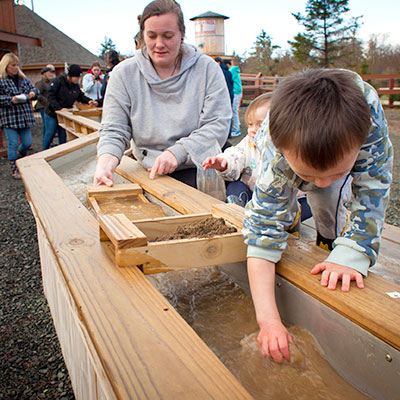 Shangrila Creek
Great mining experience, this is not just for kids! All ages enjoy panning for treasures in the sluice, and you take home all your treasures!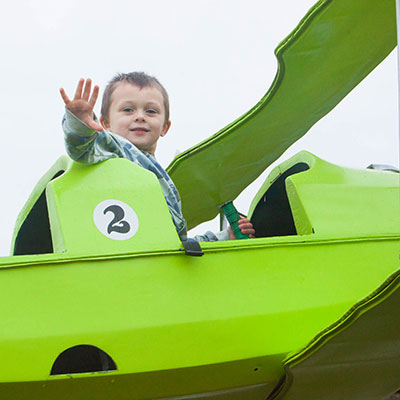 Helicopter/Airplane
Stay low to the ground or go up high and swoop back down with your own individual controls!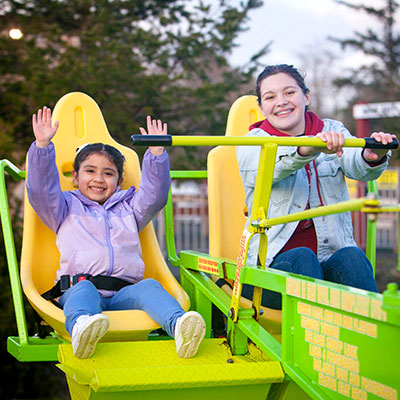 Wizzer
Test your endurance on this wild ride while competing against fellow riders. Push and pull as hard as you can to spin faster and faster!
Tubs of Adventure
Toss, turn, and spin for some wild fun, which will have you screaming and coming back for more!
$10 activities
All tickets are $5 each, these attractions require 2 tickets
$5 activities
All tickets are $5 each, these attractions require 1 ticket
Snack Bar
Ice cream cones and snacks
We maintain a snack bar which includes
"This place is great. Staff was wonderful and good with kids. You could pay for each different thing you wanted to do so we kept adding things. My daughter gave me a, "best day ever!"
"If you're looking for something to do besides go to the beach… This is the place for it. My kids love the go carts… And can do them all day. Extremely reasonable prices for very long rides."
Michelle H.
Santa Cruz, CA
"Our family had a great time even in rainy Spring break weather of 2022! A fantastic staff of employees that treated our family extremely well. I highly recommend for all to stop at this Seaside gem!"